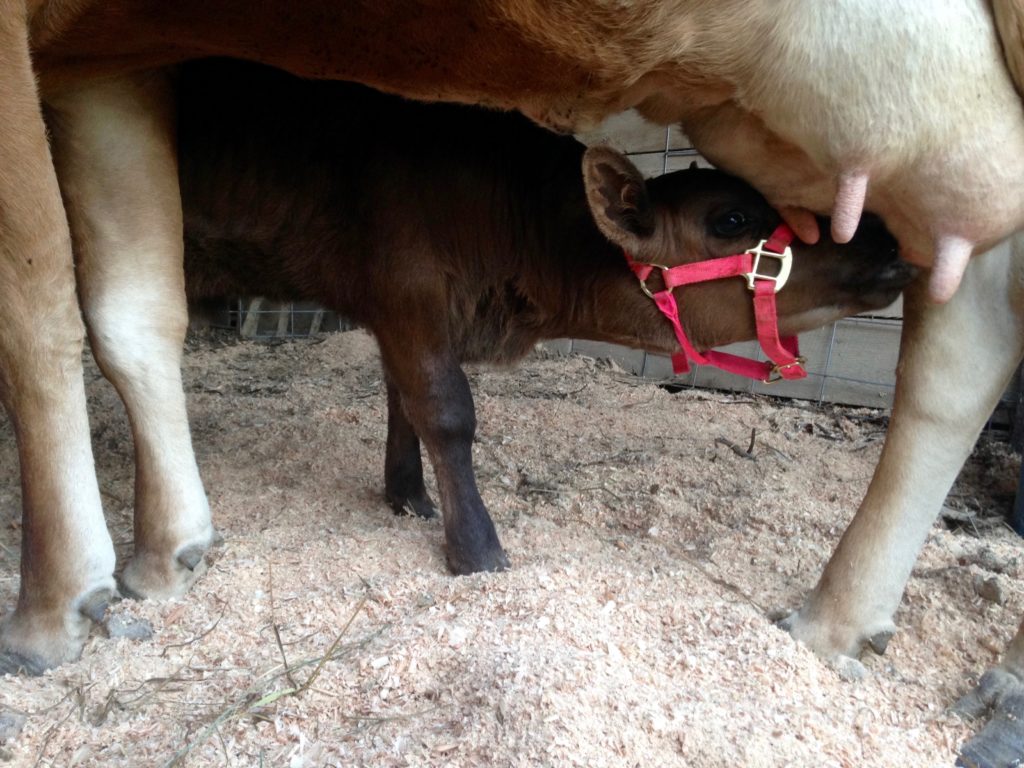 Today is Saturday October 28th and I have a confession this week. I have not been the super farmer that I want to be. The past couple days I have not milked and just let Poppy have it all. Poppy has been happy. In the theme of confession, I was suppose to write this post on Thursday but as we can see that has not happened. On positive note the last time I milked, I got a full ½ gallon and was able to bring it in to drink instead of Penelope getting it and it tasted good. Penelope was a little disappointed. I believe that I could have got more milk but I ran out of time. Time, my arch nemesis.
Daisy and Poppy are getting use to the routine of coming up to the barn stall in the evening by themselves. I have the electric fence set up so they are no longer being staked out which is good because we don't have to worry about Poppy getting tangled up. When we get the perimeter fence fixed where they are fully contained no matter where they are on the farm I would like to stake Daisy and just let the calve explore(because the calf would go too far from momma and he would be contained to stay on farm) and that way we could more easily use daisy as a mower around the house and barn. Anyways back to the subject of routine, when I go out in the evening with a arm full of hay Daisy and Poppy see me and begin walking in from the pasture to meet me at the stall. I then hook momma up near the hay and take Poppy to the other side of the stall and hook him up. We have the stall divided in two by a cattle panel so Poppy can't nurse at night that way we can milk in the morning.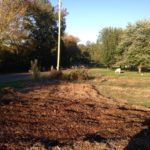 It has been crazy and busy but we are so blessed. We have a tree company that has brought us two loads of wood chips and I got them to dump them in our orchard area so it will be easier to spread. I got them spread out so we have about a quarter of our orchard covered. We are doing a really deep much to kill off the grass. The goal is to get about 12 inches deep. We also plan to cover a portion of the garden area as well. All in hopes to get ready for spring. The thing I have learned farming is that you are always preparing for the next season. I'm not great at it but I/we are getting better and striving to do better each season.
Well till next time. Get in the Dirt & Get Growing!!!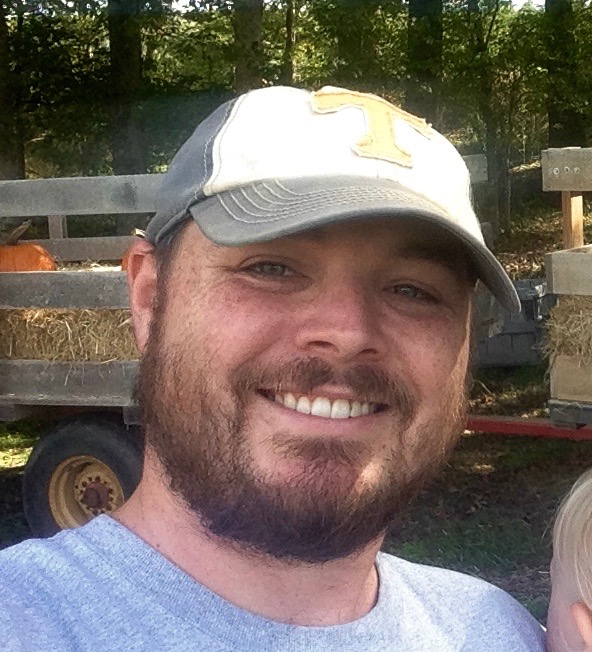 Kyle – a bearded farmer