Who does not love jello? Or at least, I have never met a kid who does not love jello…especially as much as our son, Nehemiah! This kid could probably eat his weight in jello if we let him! So, this Valentine craft he picked to make was so fitting for him, I mean, they look just like him!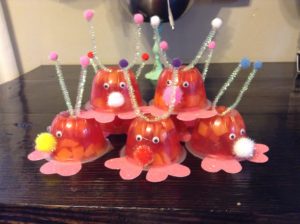 Here are the supplies you will need:
Jello cups (I chose Del-Mont strawberry with peaches)

Googly eyes

Pom-poms (I chose these since they had both the small & x-small sizes)

Cardstock

Glue gun & glue sticks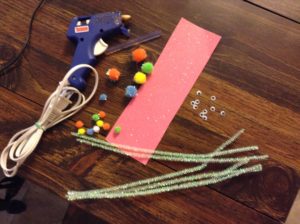 First, cut out two hearts for you lovebugs feet. We used some leftover glitter cardstock I had from my daughter's Valentine Craft, but any heavy cardstock will work.
Then, we glued our hearts to the top of the jello cup. Like so: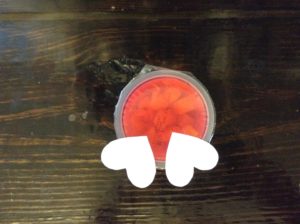 Flipping our jello cup over, we then added our antenas. I just cut the pipe cleaner in half, then folded that half into half. (sounds way more complicated that it is, I promise!) We then glued one x-small pom-pom onto each pipe cleaner's end.
Next, glue your antena to the bottom of your jello cup.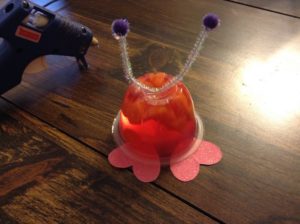 Finally, you are ready to glue your face onto your jello bowl. We did the nose first, then attached our googly eyes.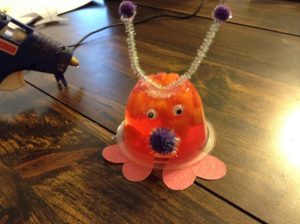 Wha-laa! The cutiest, tastiest lovebugs ever! I just want to grab a spoon & dig in!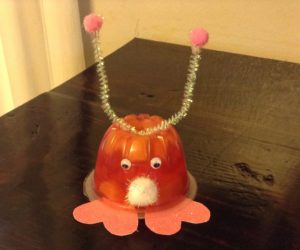 Please share your little love bugs with us! I love seeing everybody's creations!
Kraft ya later!
Kassy – the Homesteading Momma
Kassy – the Homesteading Momma