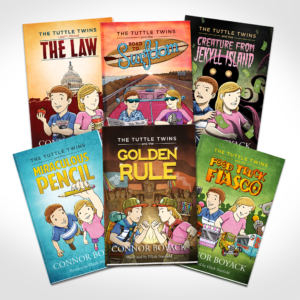 The BIGGEST sale ever!
Today they are offering 55% OFF our combo pack — 6 books, along with the 6 activity workbooks. That's $90 total in material for only $26.88.
No coupon needed (in fact, our existing coupons won't work.)
Just a special link: http://tuttletwins.com/product/combo-blackfriday/
Yes, you can share the link. In fact, we want you to!
This is a GREAT opportunity for Christmas giving, or for the teacher or parent you know who can benefit from having these materials.
This sale ends TONIGHT. Don't miss it!